The InterMountain Science, Technology, Engineering and Mathematics Launch Pilot (IM STEM)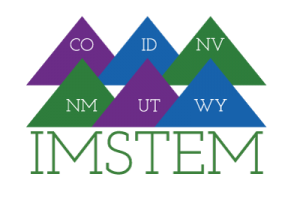 Enter information about your program below and we will share it across the network in future IM STEM newsletters.

This material is based upon work supported by the National Science Foundation under Grant No. 1744472. Any opinions, findings, and conclusions or recommendations expressed in this material are those of the author(s) and do not necessarily reflect the views of the National Science Foundation.