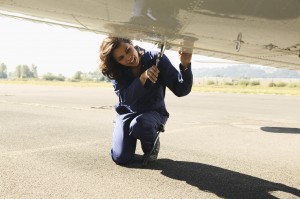 Review the Theory and Evidence.
Recommendations and Strategies*
Conduct interventions for middle school students: NSF's New Formulas for America's Workforce 2 Projects provide programming for American girls for whom timing of their future plans can have an ill-timed conjunction with eroding self-efficacy and greater awareness of social messages, about femininity.
Target elementary and middle school students, especially for math interventions: "Intervention programs should be started early to counteract the belief that 'mathematics is a matter for boys."
Intervene early in youth's development: Interventions that address occupational factors may be vital to getting students ages 10- 13 more interested in an Information Technology career. This is especially true for math and science. "Interventions need to be designed that focus not on the academic achievement of women but in how to make math-and science-related occupation[s]n more interesting for young high achieving [sic] women."
Providing information about nontraditional careers at the ages at that young people are most open to considering a nontraditional career and prior to their excluding essential preparation will increase participation in nontraditional careers.
Effective Practices and Resources
*Please note that author/date callouts to references and full references can be found in the Print Form of the Root Causes document. You will be asked to complete a brief survey about your intended use of the document. The PDF will download after the survey is submitted. Thank you for your assistance!