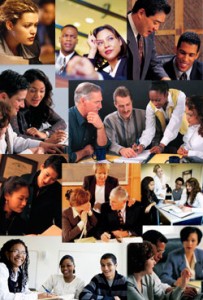 NAPE and the NAPE Education Foundation offer a variety of consulting services to assist you and your state or local organization. Our services can help with improving CTE, STEM education, Special Populations, Civil Rights Compliance, and Gender Equity programs or just promoting equity and diversity in your community. Services include:
Technical Assistance
NAPE can provide on-site or distance facilitation to help you improve your programs, assist you in strategic planning, and improve accountability. Distance training can be accomplished virtually by webinar, online, or conference call meetings.
Speakers
NAPE can provide keynote speakers for your conference or event on topics related to equity and diversity and program improvement for CTE, Special Populations, and Gender Equity.
Workshops
NAPE can provide expert professional presentations for your conference or event.
If none of these options are right for you we can customize the service to fit your needs! These services are offered on a contractual basis and may be obtained by completing our online Professional Development Request Form or by contacting the NAPE National Office.