2013 Rising Star Award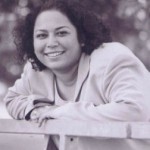 Dr. Lakshmi Mahadevan is a Rising Star whose journey began halfway around the world. Dr. Mahadevan left India on her own and came to the United States to pursue her education, eventually earning degrees in both Special Education and Career Development Education. Because making a direct impact in the lives of students was a professional priority for her, Dr. Mahadevan decided to forgo the academia track and instead became instrumental in establishing the Career Technical Special Population Center, an annual grant-funded program that provides professional development education to career technical teachers serving special populations.
Dr. Mahadevan's colleagues attribute her accomplishments to her willingness to take risks in order to better the educational experiences of underserved students. She continues to be a risk taker by challenging the mindsets of teachers, administrators, and parents about the potential of special needs students to be successful in regular career technical education classes through her training and consultation. All the while, Dr. Mahadevan is known for listening intently to the frustrations expressed by career technical educators, empowers them through instruction of best practices, and helps them adapt to or create new strategies to resolve issues. Ever the advocate for special populations, Dr. Mahadevan has lent her expertise to the NAPE Professional Development Institute since 2008, informing the conference audience on the importance of teaching communities and implementing best practices for nontraditional students in CTE, and she is always mindful of incorporating cultural diversity in all her presentations.
Dr. Mahadevan continues to be successful in challenging the status quo and changing teachers' convictions about inclusion by providing educational approaches, such as incorporating universal design into courses and strategies for accommodating and modifying curriculum, so that it is accessible to all Texas students. Dr. Lakshmi Mahadevan is an educator whose star will continue to shine brightly for many years to come.
2013 Legislator of the Year Award
Senator To
m Harkin (D-IA) once stated, "Education is the key to success in this country. It has the ability to transform an individual's life and give them opportunities above and beyond the generations that came before them. Every American should have a chance at an outstanding, well-rounded education." Indeed, education transformed Senator Harkin's life, and as a result, he has tirelessly worked to    guarantee that each American has access to a quality education. Senator Harkin attended Iowa State University on a Navy ROTC scholarship, earning a degree in government and economics. He actively served the Navy as a jet pilot for 5 years after graduation.  In 1969 Senator Harkin accompanied Congressman Neal Smith to South Vietnam, where he independently investigated and photographed the plight of political prisoners. Life magazine published those images resulting in the release of hundreds of abused prisoners.
Once stateside, Senator Harkin continued to be an advocate for the oppressed.  Before being elected in 1974 to Iowa's Fifth Congressional District, he worked with Legal Aid, assisting low-income Iowans who could not afford legal help.  Senator Harkin served in the U.S. House of Representatives for 10 years before challenging, and ousting, the incumbent senator. Senator Harkin continued to commit to bettering the lives of others with groundbreaking legislation such as the Americans with Disabilities Act.  As a member of the Senate Health, Education, Labor, and Pensions (HELP) Committee (which he chaired from 2009), Senator Harkin has led efforts to modernize America's school infrastructure, reduce class size, increase access to computers and the Internet,  expand career counseling for students, and provide professional development for educators and administrators.
After a 40-year commitment to a life of public service, Senator Harkin, announced that he will not run for reelection in 2014. Although he undoubtedly will be missed on the Hill, his thoughtful, impactful legislation to better the lives of people everywhere will serve as his legacy to the American public. Senator Harkin is being  recognized as NAPE's Public Policy Legislator of the Year because he embodies the best in what a government leader should be—compassionate, capable, caring, and above all committed—to ensure that every American has the opportunity to achieve the American dream.  Thank you for your service, Senator Harkin.
2013 Lifetime Achievement Award
Connie Gipson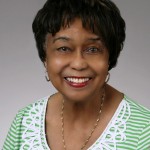 has devoted her professional life to bettering the educational and workforce development experiences of others. As one of the first sex equity coordinators in the nation, a position mandated by the 1976 Vocational Education Amendment, Connie committed to making gender equity part of the career technical education discourse, even having testified before Congress on the reauthorization of Perkins legislation in 1981. Connie was also a respected member of the task force for Title IX, a law that continues to ensure that equitable access to education is available to all girls and women. In addition, as the former legislative chair of the Vocational Education Equity Council (now known as CTEEC), Connie represented all states where negotiations were held with women's organizations and legislators for the 1986 Perkins reauthorization.
Connie was instrumental in instituting gender equity in her home state of California, and she took action to ensure that gender equity became not only a regular conversation held in public policy forums but also a reality in California schools. She developed a sex equity grant program and disseminated those grants to each school district in the state, enabling all districts to implement programs to eliminate bias and stereotyping in career technical education (CTE). Always attuned to access, equity, and diversity, Connie understood the diversity of the state's citizens and required that printed materials speak to Latino/a and African American students, included persons of color on her staff, and, in some instances, required school districts to collaborate with community-based organizations to serve diverse populations. Connie went beyond the duties of a sex equity coordinator and sought to broaden the scope of secondary CTE programs by including aviation, construction management, and environmental education programs.
Connie is recognized as having a lifetime of achievement because of her dedication to equity and to NAPE, an organization she was instrumental in creating. She served on the NAPE formation committee and championed California in becoming one of the first NAPE member states, which significantly contributed to establishing a national office. Connie's fearlessness as a gender equity advocate in a time when such roles were met with hostility by some, her perseverance in establishing gender equity for all, and her dedication to NAPE are just three of the many reasons why we celebrate Connie with a 2013 Lifetime Achievement Award.
2013 Unsung Hero Award
Lor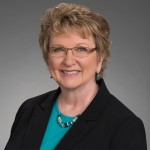 rie Toni's Colorado Community College System (CCCS) colleagues describe her as a "mentor, guider, teacher, and advocate" for Colorado equity professionals. As Perkins Director, Lorrie successfully manages the implementation of Colorado's State Perkins Plan and positively influences recruitment and retention rates of underrepresented genders in nontraditional career fields, all while providing the leadership that helps others develop into highly effective equity professionals.
Those who know Lorrie credit her with practicing what she preaches; much of her success is attributed to her own nontraditional career experience, ranging from automotive mechanic to student pilot! Those around her recognize that she, too, has overcome the odds—herself once a single mother who had to work two jobs to support her family. Through the initiatives she directs, Lorrie continues to make a powerful impact in the lives of women in nontraditional career fields, helping them to recognize their potential, advance past what they believe are their own limitations, and increase their earning potential. She requires that all CCCS-funded projects are outcome based and data driven. This is why Colorado has seen a 3% increase in meeting certain Perkins nontraditional benchmarks.
Lorrie has been a catalyst for change in the educational experience of  Colorado students, because she quietly dedicates each and every day to opening more doors for the underrepresented citizens of Colorado. Lorrie Toni's efforts embody precisely what an Unsung Hero should be and we are proud to give her the public recognition she so deserves.
2013 Diversity in Technology Leadership Award                                                                                                                                                                                                                                  Tegwin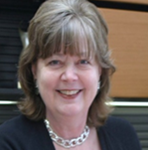 Pulley is a woman on a mission. Across business, civic, and educational sectors her mission is    nothing short of creating environments where inspiration, opportunity, and achievement are available for all. At Texas Instruments (TI), she had a track record, which resulted in TI being recognized as one of the best companies to work for, in addition to TI winning more than 180 awards for  diversity, work-life, and inclusive environment.
Tegwin has a history of building programs, enterprises, and partnerships where none existed before, including the Dallas Fort Worth (DFW) Technology Education Council and the Regional Workforce Leadership    Council. Tegwin has served on more than 35 community boards and chaired 10 nonprofit organizations, ranging from the Texas Engineering and Technology Consortium to the Women's Center to the TWU Board of Regents. Recently Tegwin retired from TI where she was vice president responsible for workforce development and diversity.  She continues to provide consulting for both businesses and educational institutions, including recently serving as Executive Director of High-Tech High Heels, a program to encourage and    prepare girls to pursue technology-related degrees.
Tegwin now dedicates most of her time to NAPE as Texas Director of the STEM Equity Pipeline™.  She is responsible for bringing top-level leadership to the NAPE board and Business Alliance Council. With a collaborative spirit and strategic approach, she supported the successful development and deployment of NAPE's Micromessaging to Reach and Teach Every Student© training, NAPE's STEM Equity Career workshops and the High-Tech High Heels Physics Camp for girls. Her work helped hurdle NAPE forward in its mission, enabling NAPE to reach more than 700 educators in Texas in 18 months.
Diversity remains Tegwin's top priority in both her vocation and avocation. Throughout her career, she has mentored, coached, and sponsored many women and men in STEM and continues to do so. Currently, she serves on 10 boards and advisory boards including the American Institute for Diversity and Commerce and the McDonald Observatory and Leadership Women. Congratulations to Tegwin Pulley for embracing Diversity in Technology Leadership.
2013 Public Policy Advocate of the Year
Susan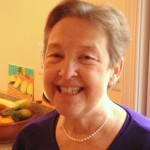 Rees recently entered retirement after 33 years of social justice advocacy in the nation's capital. Most recently she was director of national policy and advocacy at Wider Opportunities for Women (WOW) where, since 2007, she focused on employment and training issues, income security, and fiscal policy.  Throughout her tenure at WOW, Susan partnered with NAPE to support and strengthen the nontraditional accountability measure in the Perkins CTE program. She also helped draft the Women and Workforce Investment in Nontraditional Jobs (Women WIN Jobs) Act, sponsored by Reps. Jared Polis and Rosa DeLauro. Susan has convened the National Coalition on Women, Jobs and Job Training (NCWJT) and the CTE Task Force of the National Coalition on Women, Girls and Education (NCWGE).
Prior to joining WOW, Susan was director of policy and research at the McAuley Institute, a national women's housing organization and executive director of the Coalition on Human Needs. Susan led the successful "Untax the Poor" campaign in 1986. The goal of the campaign was the expansion of the Earned Income Tax Credit to offset Social Security taxes paid by the working poor. She is the author of How the Poor Would Remedy Poverty and Effective Nonprofit Advocacy. She has consulted with foundations and nonprofits in Washington, D.C., and across the country. At McAuley, she and her team led the successful effort to establish transitional housing as a  component of the Violence Against Women Act. Early in her career, Susan was a reporter at her hometown daily newspaper, the Quincy (Ill.) Herald-Whig. She holds a bachelor's degree in journalism from Marquette University in Milwaukee and a master's degree in urban and regional planning from the University of Illinois at Urbana-Champaign.
Her dedication to advancing women's initiatives and reversing poverty for low-income families are just two of the many reasons why Susan Rees is honored as the 2013 Public Policy Advocate of the Year.