Nontraditional Programs of Study is a project of the Chester County Intermediate Unit (CCIU) located in Chester County, Pennsylvania. The CCIU Chester County Carl D. Perkins Consortium and NAPE have partnered to provide Program Improvement Process for Equity (PIPE) training with teams from area career and technical centers. The PIPE training is focused on increasing the participation and completion of students pursuing nontraditional careers preparation programs.
In 2010-11, the Technical College High School (TCHS) system participated in the project.  TCHS formed a team of more than 30 administrators, teachers, counselors, and community members who participated in PIPE training and implemented strategies to increase the participation of students in programs nontraditional for their gender. The team implemented two activities:
In a follow-up survey six months later counselors indicated that they were now more likely to encourage students with an interest in a nontraditional career and have referred students to nontraditional programs at TCHS!
Focus Your Future—Think Outside the Box! Sixty-nine eighth-grade students and 103 parents attended an evening event focused on nontraditional program exploration. Students participated in hands-on activities in nontraditional programs that were designed and led by CTE teachers and assisted by current students and professionals from nontraditional occupations. Girls were involved in auto technology, small engines, horticulture, and computer repair; while boys were involved in cosmetology, health care and early childhood education. Parents participated in a session about how their students could get a step up to college through the Pennsylvania Department of Education's SOAR (Students Occupationally and Academically Ready) programs of study, which are PA High Priority Occupations. A panel of professionals in careers nontraditional for their gender shared their personal stories and expressed how important their parents' support had been in their pursuit of their dream career. Mimi Lufkin, NAPE CEO, shared tips for parents to encourage their sons and daughters to expand their career horizons and provided them with the Parent Edition of the American Careers Magazine as a way for them to start the conversation.
Sending School Counselor Breakfast—A panel of students enrolled in programs nontraditional for their gender presented at one of TCHS's quarterly sending school counselor breakfast.
For two years in a row, a female student from TCHS has won the Women's Board's "Show Us Your Wheels" video contest. Jesselynn Harvey, a senior from Unionville High School won in 2011, and Lilliana Guzman, a senior from Avon Grove High School won in 2010. Watch the winning videos!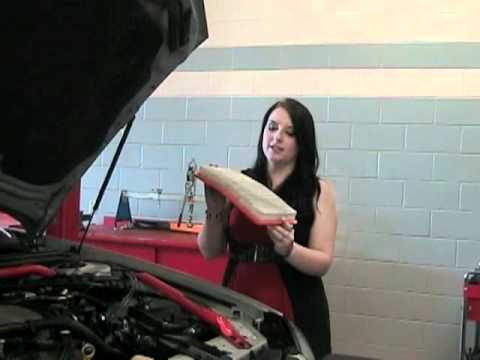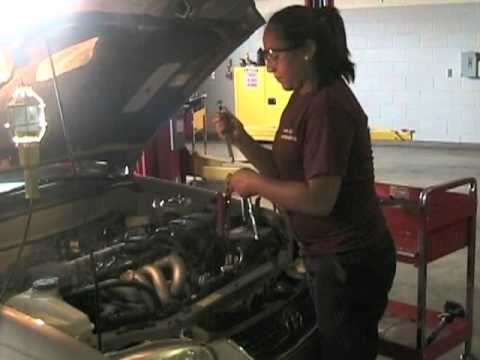 In 2011-2012, teams from Technical College High School Brandywine Campus and Technical College High School Pickering Campus (formerly named Centers for Arts and Technology) identified root causes and strategies and created action plan, and in 2012-2013, they implemented the action plans.
In May 2012, Technical College High School Pennock's Bridge Campus held its first annual Swap Day, which provided students with an opportunity to explore nontraditional career programs on their own campus. NAPE staff visited with school administrators to discover that Swapportunities Abound at CCTCHS! In November 2012, the school held its second annual Swap Day. Again, NAPE staff joined students in their Swap Stops. See how the day unfolded by reading Swap Stops in the Halls of TCHS!
Principal Mike Katch, Technical College High School Pennock's Bridge Campus, was the recipient of the 2013 Direct Career and Technical Special Needs Support Person of the Year Award by the Pennsylvania Association of Career and Technical Education Special Populations (PACTE-SP). Jackie Oleski, a student at the school, earned PACTE-SP's Life Work Challenge Award, and she attributed her success to Principal Katch's commitment to supporting each and every TCHS student. Click here to read the full article.
As a result of participating in the Program Improvement Process for Equity (PIPE), TCHS recently released Careers Have No Gender, a video to inspire students to embark on nontraditional programs of study. In a panel facilitated by NAPE CEO Mimi Lufkin, nontraditional students shared the strategies they employed to be successful in their individual programs, confirmed the importance of familial support when deciding on a nontraditional careers, and recognized how instrumental the TCHS faculty have been in increasing gender equity not only in their individual programs but also on campus.