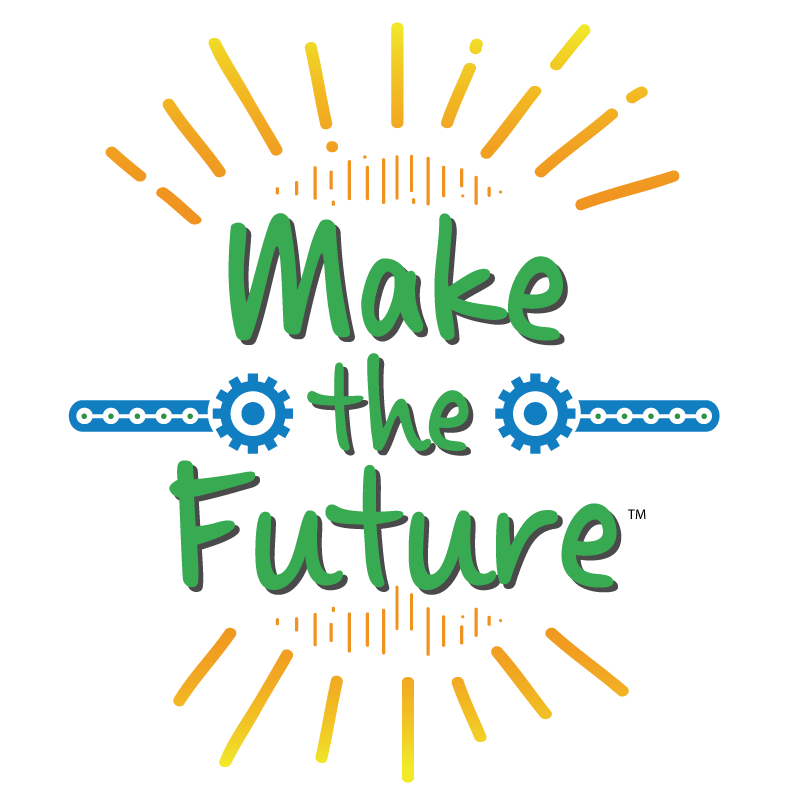 Funded by the Toyota Foundation, Make the Future™, Connecting Girls to Manufacturing aims to increase the participation and retention of diverse females in STEM education and courses in the advanced manufacturing pathway.  
Our suite of tools includes the following:
Best Practices Table Talks
These table talk session recordings focus on each of the Nine Best Practices. Experts in each of these strategies share their stories, successes and challenges as they have worked to increase access and success for underrepresented students in STEM education. These sessions can provide you with some practical tips about how to implement the Nine Best Practices. Use them for your own professional development and share with colleagues.
Table Talk #1 – Reach out to Middle and Elementary School Students
Presenter: Snehal Bakta, Clark County School District, Las Vegas, Nevada
Table Talk #2 – Use Invitations – Make it Personal
Presenter: Mimi Lufkin, CEO Emerita, NAPE
Coming soon!
Table Talk #3 – Create Exploration Experiences for Targeted Students
Presenter: Karen Peterson, CEO, National Girls Collaborative Project
Table Talk #4 – Engage Same-Gender, Same-Race/Ethnicity Role Models
Presenters: Cindy Thorngren, Mentorship Coordinator, Idaho STEM Action Center and Melissa Bixby, Program Director, Big Brothers Big Sisters of Southwest Idaho
Table Talk #5 – Provide Repeated Exposure to Advanced Manufacturing Careers
Presenter: Kevin Scott, Senior Director, Youth Engagement and Education, The Manufacturing Institute
Table Talk #6 – Use Real-World Hands-On Activities
Presenter: Kathleen Fitzpatrick, Senior Program Manager, NAPE
Coming soon!
Table Talk #7 – Communicate with Parents/Caregivers
Presenter: Lisa Riegel, President & CEO, Educational Partnerships Institute, LLC
Table Talk #8 – Partner with Community-Based Organizations
Presenter: Ashley Crowe, Chief Program Officer, Girl Scouts of Northeast Texas
Table Talk #9 – Connect Students to Meaningful Work-Based Learning Opportunities
Coming soon!
---
---
To discuss potential participants or ask questions about the program, contact Dr. Lisa Riegel at lriegel@napequity.org.