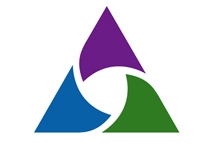 NAPE is seeking a dynamic, full-time Program Assistant. The Program Assistant will conduct a wide range of administrative tasks in support of NAPE's organizational mission. The candidate will effectively interact with staff, clients, board of directors, and organization members in a fast-paced environment.
The candidate will have the ability to remain flexible, proactive, resourceful, positive, and efficient, with a high level of professionalism and attention to detail. This position requires independent work with minimal supervision, reporting to the Senior Program Manager and working closely with and in support of nearly all positions at NAPE. This is a full-time position located in Gap, PA.
Learn more >>
The National Alliance for Partnerships in Equity Education Foundation is an equal opportunity employer. It does not discriminate in its employment or other practices against persons on the basis of gender, race, ethnicity, national origin, sexual orientation, age, disability or status as a disabled military action veteran. Persons from those groups protected by federal and/or state or local nondiscrimination statutes are strongly encouraged to apply.