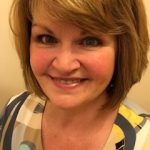 Nicole Fritz is the Office Assistant at NAPE's Regional Office.
Born and raised in New Jersey, Nicole moved to Pennsylvania in 2006 where she attended Saint Joseph's University and earned a Bachelor's degree in Elementary Education.
Prior to joining NAPE, Nicole spent a decade teaching preschool through kindergarten. She is passionate about education and loves to help people.
Autumn is Nicole's favorite time of year.  She loves hiking, kayaking, listening to music (favorite genres: Old School Hip Hop, Classic Rock and 90's Post-Grunge), spending time with her family and learning at least one new thing each day.  She is married and has one daughter.
Nicole's top 5 CliftonStrengths are Empathy, Relator, Developer, Positivity and Learner.