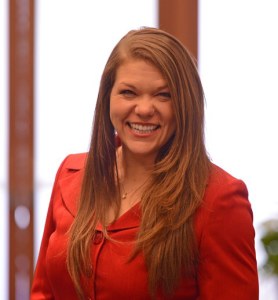 As Director of Professional Development, Meagan Pollock, PhD, will develop programs and products that help educators, administrators, and counselors improve equity in the classroom, ultimately to increase the participation of women and minorities in high-skill, high-wage, high-demand careers.
Meagan is a former National Science Foundation Graduate Research Fellow, with a PhD in engineering education from Purdue University. She worked as an engineer for Texas Instruments, including three co-op rotations, before returning to school to earn her doctorate. She has earned a BS in computer science, with a minor in mathematics, from Texas Woman's University (graduated cum laude and from the Honors Scholar Program) and an MS in electrical engineering from Texas Tech University as a part of the Program for Semiconductor Product Engineering.
Meagan served as a consultant for NAPE from 2011 to 2014, delivering professional development, developing the STEM Careers Toolkit as part of NAPE's Focus on Counselors Initiative™, and developing online courses. Meagan also worked as a consultant for other nonprofit and private-sector organizations, developing curriculum and programs and conducting research related to gender and race equity and STEM. Previous clients include High-Tech High-Heels, Learning.com, Scientific Minds, and Texas Instruments Education Technology.
As a researcher, Meagan's work has focused on closing the gender gap in engineering, improving STEM career counseling, equipping STEM professionals to be role models, and equity training for educators.