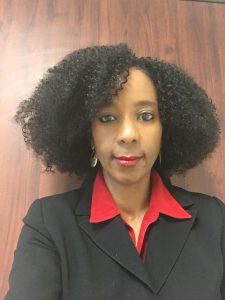 Lawrencina Mason Oramalu joined NAPE in 2016 as Program Manager for primarily corporate foundation-funded projects in Texas and curriculum development. Although an attorney by profession, Lawrencina's passion is education.
Before joining NAPE, Lawrencina served as the Director of the Office of Equity & Diversity for the Minneapolis Public Schools (MPS), where she worked with all stakeholders to address educational equity issues throughout the district. She also served on the district's Equity Summit Planning Committee and developed and delivered professional development for district staff.
While at MPS, Lawrencina managed several student equity initiatives.  She partnered with the district's Social Studies Department, Advancement Via Individual Determination (AVID), and College and Career Readiness departments to create the Social Justice Fellows Initiative. As a follow-on to this program, she co-led a team of district teachers, university professors, and community members to design and implement a pilot African American History course.
Prior to working in K-12, Lawrencina worked in higher education, serving as the Associate Director of the University of Minnesota's Roy Wilkins Center for Human Relations & Social. She also worked in the Office of Equal Opportunity and Affirmative Action and served as the Director of Multicultural Affairs at William Mitchell College of Law.
Lawrencina earned her BA from Rice University, MA from the University of Minnesota, and JD from William Mitchell College of Law.