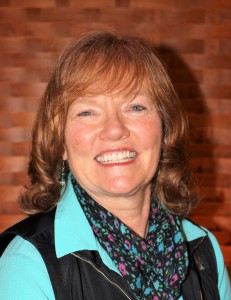 Kathleen Fitzpatrick is a Senior Program Manager. In this role, she assists a national team of equity professionals that build educators' capacity to implement effective solutions for increasing student access, educational equity, and workforce diversity.
Her passion has always been in promoting the STEM message for the next generation. In addition to her role at NAPE, Kathleen leads the Southern Colorado Girls' STEM Initiative (SCGSI), a regional organization that supports more than 500 middle school girls in exploring careers in STEM.  Kathleen has conducted extensive research and is a sought-after speaker on the topic of girls in STEM, including gender equity in the classroom. She sits on the leadership board for the statewide Colorado Collaborative for Girls in STEM (CoCoSTEM) as well as other statewide and local STEM initiatives. Kathleen joined the Center for STEM Education (CSTEME) at the University of Colorado Colorado Springs (UCCS) as Programs Manager in 2009, directing the programs that supported the longitudinal research on what attracts and retains students in STEM. She also is instructor on Entrepreneurship for the Bachelor of Innovation TM program at UCCS.
Prior to joining academia, Kathleen worked in industry as an engineering consultant and as the process engineering manager for Hewlett Packard's Colorado Springs site, being the first woman engineer on the production floor. She was part of the first class of women at Claremont McKenna (Men's) College graduating with a BA in management engineering. She also received a BS and MS in industrial engineering from Stanford University.