Save the Date! The 2014 Professional Development Institute, "35 Years: Building Access, Equity, and Diversity," is scheduled for April 7-10, 2014, in Arlington, VA.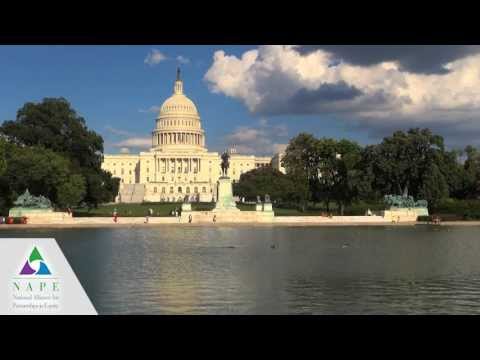 Please join us in celebrating the 35th anniversary of this annual event. Focused on building the capacity, knowledge, and skills of administrators, educators, and counselors/advisors, the PDI brings together current researchers and practitioners to share best practices and build a learning community of professionals. You will leave the PDI with tools to help you fulfill your professional mission during this time of shrinking resources.
Registration Is Now Open!
Register before February 21, 2014, to receive early bird rate.
Entire PDI: $475 if a NAPE member, $575 if a nonmember (these rates will increase by $75 on February 22, 2014)
Tuesday, Wednesday, and Thursday day rates: $160 if a NAPE member, $190 if a nonmember
Tuesday luncheon: $70
Call for Proposals
NAPE has issued a Call for Proposals for PDI workshops focused on the following themes:
Public and Private Partnerships to Advance Access, Equity, and Diversity in Education and the Workforce
New Research on Advancing Underrepresented Students in the K-20 Education Pipeline, Especially in STEM or CTE
Effective Practices, Programs, or Policies to Address Student Achievement and Outcome Gaps
Strategies for Increasing Access, Retention, and Transition of Special Population Students in Education and Employment
Proposals are due on January 13, 2014. Visit our Call for Proposals webpage to learn more and to submit your proposal.
Scholarships
NAPE is now accepting applications for scholarships to attend the PDI. Please complete the scholarship application in full by January 10, 2014, for consideration.
2014 Agenda at a Glance
Monday, April 7
9-5 STEM Equity Pipeline Leadership Institute
3:30 NAPE Education Foundation Board Meeting and Dinner
Tuesday, April 8
8:15 Opening Session
9:00 Workshops
12:00 Awards Luncheon
2:15 Workshops
5:30 Silent Auction and Reception
Wednesday, April 9
8-5 Public Policy Day on Capitol Hill
Thursday, April 10
8 Membership Meeting
9:15 Workshops
12 Closing Luncheon
Hotel Information
NAPE has reserved a block of rooms for the nights of April 6 to April 10 at the DoubleTree by Hilton Hotel Washington DC—Crystal City, 300 Army Navy Drive, Arlington, VA, 22202-2891. The block will be released on March 28, 2014.
Room rate: $207 plus tax
Group code: NAC (use this code when making your reservation to ensure group rate)
Group name: NAPE Annual Conference
Phone number: (703) 416-3938
Reserve Your Guest Room Online
Highlights from the 2013 Professional Development Institute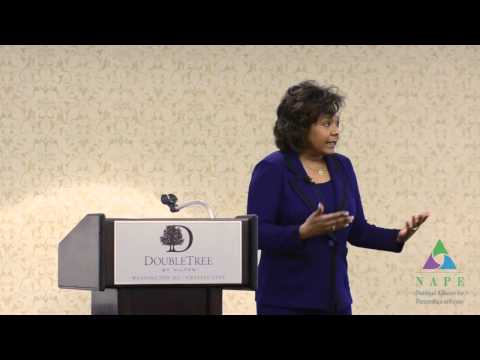 Program Booklet ♦ PDF Versions of Workshop Presentations ♦ Photo Album
This material is based upon work supported by the National Science Foundation under Grant No. HRD-1203121 and Grant No. DUE-1104163. Any opinions, findings, and conclusions or recommendations expressed in this material are those of the author(s) and do not necessarily reflect the views of the National Science Foundation.