The 2015 Professional Development Institute is scheduled for April 20-23, 2015, in Alexandria, VA.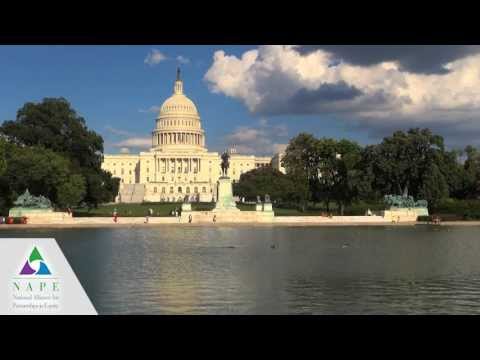 This national conference focuses on access, equity, and diversity in education, particularly CTE, and the workforce and builds the capacity, knowledge, and skills of administrators, educators, and counselor of state and local education agencies. The PDI brings together the most current researchers and practitioners in educational equity to share best practices and build a learning community of professionals.
Registration
Online registration is closed. On-site registration will be accepted with full payment. Registration will take place in the Inventors Foyer during the following hours:
Monday, April 20, 7 am to 5 pm
Tuesday, April 21, 7 am to 5 pm
Wednesday, April 22, 8 am to 9 am
Thursday, April 23, 7 am to noon
Registration Fees

Entire PDI: $570 member/$670 nonmember
Daily rate for Tuesday: $232 member/$272 nonmember
Daily rate for Wednesday: $145 member/$170 nonmember
Daily rate for Thursday: $203 member/$238 nonmember
Tuesday luncheon only: $80
Why should you attend the PDI? Click here for letter to share with your agency.
2015 Agenda (see Program Book for details)
Sunday, April 19
9-5 Education Foundation Board Meeting
3-7 Workshop for Prospective Consultants (separate registration required)
Monday, April 20
9-5 STEM Equity Pipeline Leadership Institute
9-5 Pre-conference Session: Micromessaging to Reach and Teach Every Student
5-7 New Member Reception
7-9 Consultant Reception
Tuesday, April 21
7 Registration Opens
7:30-8:30 Continental Breakfast
8:15-9 Opening Session with Representatives from San Jose High School
9:15-12 Workshops
12-2 Awards Luncheon with Estella Mims Pyfrom (Learn about the 2014 award winners)
2:15-5 Workshops
2-5 Business Alliance Council Meeting
5:30-7 Silent Auction and Reception
Wednesday, April 22
8 Travel to Public Policy Day on Capitol Hill
8:40-9:15 Continental Breakfast
9:15-12:30 Public Policy Day Program
1:30-5 Members Visit with Legislators
4-6:30 NAPE Executive Committee Meeting
7 Special Activity
Thursday, April 23
7:30-8 Continental Breakfast
8-9 Membership Meeting
9:15-12 Workshops
12-1:30 Closing Luncheon with Anton Treuer, PhD
2-5 Trainers in Training Meeting
Keynote Speakers
During the opening session on Tuesday, April 21, three current and former students and one faculty member from San Jose High School (SJHS) in California, Emma Eaton, Fadumo Osman, Tara Sikorski, and Kiva Uhuru, will present mini-talks based on the "Nontraditional Career Preparation: Root Causes and Strategies" framework. With funding from Motorola Solutions Foundation, NAPE has conducted Program Improvement Process for Equity training with a team of faculty and students at SJHS. In June 2014 the students organized and led a STEM Equity Awareness event attended by more than 200 people, and in November 2014 they presented on their experiences during the Project Lead the Way Summit.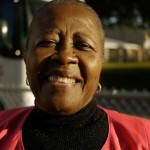 Estella Mims Pyfrom will deliver remarks on April 21. Ms. Pyfrom is a former educator and CEO and founder of Estella's Brilliant Bus, an organization aimed at helping children in underserved areas get educational training, empowering experiences, and access to technology. Ms. Pyfrom has received many honors for her work, including the CNN Hero award and the Toyota Standing O-Vation award.
Anton Treuer, PhD will deliver remarks on April 23. Dr. Treuer is the Executive Director of the American Indian Resource Center at Bemidji State University and author of 13 books. He holds a BA from Princeton University and an MA and PhD from the University of Minnesota. Dr. Treuer will also present a workshop and will hold a book-signing for copies of Everything You Wanted to Know About Indians But Were Afraid to Ask.
New for 2015!
On Monday, April 20, 2015, from 9 am to 5 pm, NAPE staff will present a workshop on its professional development product, Micromessaging to Reach and Teach Every Student.™
 Join us for an interactive full-day workshop where you will learn about the various types of micromessages and how those micromessages impact student decisions when considering and/or selecting to enroll in nontraditional CTE programs, how to encourage persistence through the use of micro-affirmations, and how to inoculate students from internalizing micro-inequities that, over time, deter students from engaging in STEM and nontraditional CTE pathways.
Maximum and minimum attendance limits apply. The $150 fee to attend is not included in the PDI registration fee.
Hotel Information
The Westin Alexandria, 400 Courthouse Square, Alexandria, VA 22314-5700
The PDI promises to be the best and biggest yet! Registration is strong, and our room block at the Westin is sold out. It is a busy time in DC, so rooms may not be available at the Westin. Nearby hotels may have availability. Please check your favorite online site for local availability. See you at the PDI!
Hotels Near the Westin Alexandria    
Courtyard by Marriott, 2700 Eisenhower Ave, 703-329-2323
Embassy Suites, 1900 Diagonal Rd, 703-684-5900
Hampton Inn, 1616 King St, 703-299-9900
Hilton Inn, 1767 King St, 703-837-0440
Hotel Monaco, 480 King St, 703-549-6080
Residence Inn, 1456 Duke St, 703-548-5474
Residence Inn Carlyle, 2345 Mill Rd, 703-549-1155
Sheraton Suites Old Towne, 801 N. St. Asaph, 703-836-4700
Thank you to our current sponsors!
Silver Level
Award Level
This material is based upon work supported by the National Science Foundation under Grant No. HRD-1203121 and Grant No. DUE-1104163. Any opinions, findings, and conclusions or recommendations expressed in this material are those of the author(s) and do not necessarily reflect the views of the National Science Foundation.