The 2015 Professional Development Institute is scheduled for April 21-23, 2015, in Alexandria, VA.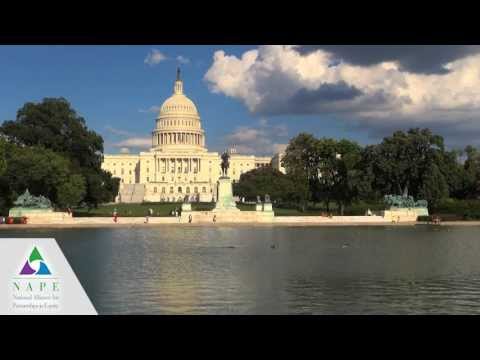 Call for Proposals
NAPE is requesting proposals for the 2015 PDI on the following themes:
Public and Private Partnerships to Advance Access, Equity, and Diversity in Education and the Workforce
New Research on Advancing Underrepresented Students in the K-20 Education Pipeline, Especially in STEM and/or in Career and Technical Education (CTE)
Effective Practices, Programs, or Policies to Address Student Achievement and Outcome Gaps
Strategies for Increasing Access, Retention, and Transition of Special Population Students  in Education and Employment—College AND Career Readiness
Access the full Call for Proposals here.
Submit proposal via Survey Monkey
Registration
Online registration will open on December 1, 2014. Please contact Joyce Ayers in the national office if you wish to pre-register. Early bird registration ends at 5:00 pm ET on March 6, 2015.
Registration Fees By March 6, 2015

Entire PDI: $495 member/$595 nonmember
Daily rate for Tuesday: $200 member/$240 nonmember
Daily rate for Wednesday: $125 member/$150 nonmember
Daily rate for Thursday: $175 member/$210 nonmember
Tuesday luncheon only: $80
Registration Fees After March 6, 2015
Entire PDI: $570 member/$670 nonmember
Daily rate for Tuesday: $232 member/$272 nonmember
Daily rate for Wednesday: $145 member/$170 nonmember
Daily rate for Thursday: $203 member/$238 nonmember
Tuesday luncheon only: $80
Why should you attend the PDI? Click here for letter to share with your agency.
Hotel Information
New location!
The Westin Alexandria, 400 Courthouse Square, Alexandria, VA 22314-5700
(703) 253-8600
Room rate: $211 plus tax/night
Room block will be released on March 25, 2015.
2015 Agenda at a Glance
Monday, April 20
8-5 STEM Equity Pipeline Leadership Institute
3:30 NAPE Education Foundation Board Meeting and Dinner
Tuesday, April 21
8:15 Opening Session
9:00 Workshops
12:00 Awards Luncheon (Click here to learn about the  2014 award winners)
2:15 Workshops
5:30 Silent Auction and Reception
Wednesday, April 22
8-5 Public Policy Day on Capitol Hill (Click here for 2014 agenda)
Thursday, April 23
8 Membership Meeting
9:15 Workshops
12 Closing Luncheon
Awards
NAPE and the NAPE Education Foundation are soliciting nominations for their annual awards, which will be presented at this year's Professional Development Institute. Nominations will be accepted until January 15, 2015, in the following categories: Diversity in Technology Leadership, Unsung Hero, Rising Star, Lifetime Achievement, Teamwork, Public Policy Leadership Award, and Emerita/Emeritus. Learn more on the awards webpage.
Highlights from 2014 PDI
The program book is available for download. Workshop titles, descriptions, and presentations are available here.
Enjoy looking at the wonderful pictures from the 2014 PDI!
The following speakers were featured during the 2014 PDI:
Pedro Noguera, Ph.D., Peter L. Agnew Professor of Education, New York University
Click here to watch Dr. Noguera's speech.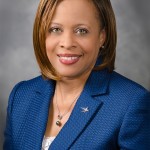 Melonie Parker, Director, Human Resources, Lockheed Martin Mission Systems and Training
Click here to watch Ms. Parker's speech.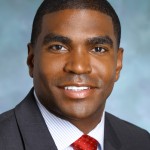 S. Dallas Dance, Ph.D., Superintendent, Baltimore County Public Schools
This material is based upon work supported by the National Science Foundation under Grant No. HRD-1203121 and Grant No. DUE-1104163. Any opinions, findings, and conclusions or recommendations expressed in this material are those of the author(s) and do not necessarily reflect the views of the National Science Foundation.