The 2015 Professional Development Institute is scheduled for April 21-23, 2015, in Alexandria, VA.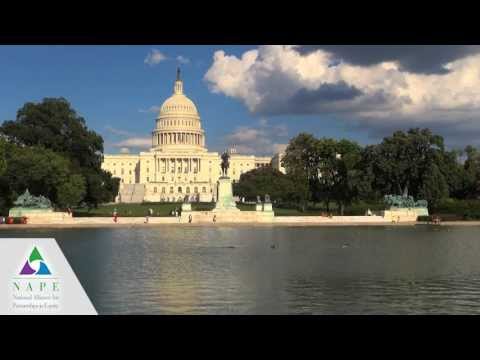 This national conference focuses on access, equity, and diversity in education, particularly career and technical education (CTE), and the workforce. Focused on building the capacity, knowledge, and skills of both state education administrators and local educators, the PDI brings together the most current researchers and practitioners in educational equity to share best practices and build a learning community of professionals.
Three Ways to Support the PDI!
As in past years, NAPE offers sponsorships at four levels: Platinum ($25,000), Gold ($10,000+), Silver ($5,000+), and Award ($2,500+). Sponsorship includes an exhibit space and an advertisement in the PDI Program Book. Learn More!
New for 2015 PDI! Exhibiting space can be reserved for $250. Exhibitors can also place advertisements in the PDI Program Book and purchase a 1-year affiliate membership at a 10% discount. Learn More!
Advertisement space in the PDI Program Book is available. Sizes range from full-page to business card. Learn More!
Keynote Speaker Confirmed!
Anton Treuer, PhD, will present the keynote address on Thursday, April 23, 2015.  Dr. Treuer is the Executive Director of the American Indian Resource Center at Bemidji State University and author of 13 books. He holds a BA from Princeton University and an MA and PhD from the University of Minnesota. Dr. Treuer will present a workshop on Thursday morning and will hold a book-signing for copies of "Everything You Wanted to Know About Indians But Were Afraid to Ask, Ojibwe in Minnesota."
New for 2015!
On Monday, April 20, 2015, from 9 am to 5 pm, NAPE staff will present a workshop on its professional development product, Micromessaging to Reach and Teach Every Student.™
 Join us for an interactive full-day workshop where you will learn about the various types of micromessages and how those micromessages impact student decisions when considering and/or selecting to enroll in nontraditional CTE programs, how to encourage persistence through the use of micro-affirmations, and how to inoculate students from internalizing micro-inequities that, over time, deter students from engaging in STEM and nontraditional CTE pathways.
Maximum and minimum attendance limits apply. The $150 fee to attend is not included in the PDI registration fee.
2015 Agenda at a Glance
Monday, April 20
8-5 STEM Equity Pipeline Leadership Institute
9-5 Pre-conference Session: Micromessaging to Reach and Teach Every Student
3:30 NAPE Education Foundation Board Meeting and Dinner
Tuesday, April 21
8:15 Opening Session
9:00 Workshops
12:00 Awards Luncheon (Click here to learn about the  2014 award winners)
2:15 Workshops
5:30 Silent Auction and Reception
Wednesday, April 22
8-5 Public Policy Day on Capitol Hill (Click here for 2014 agenda)
Thursday, April 23
8 Membership Meeting
9:15 Workshops
12 Closing Luncheon
Registration
Online registration is open! Early bird registration ends at 5:00 pm ET on March 6, 2015.
Registration Fees By March 6, 2015

Entire PDI: $495 member/$595 nonmember
Daily rate for Tuesday: $200 member/$240 nonmember
Daily rate for Wednesday: $125 member/$150 nonmember
Daily rate for Thursday: $175 member/$210 nonmember
Tuesday luncheon only: $80
Registration Fees After March 6, 2015
Entire PDI: $570 member/$670 nonmember
Daily rate for Tuesday: $232 member/$272 nonmember
Daily rate for Wednesday: $145 member/$170 nonmember
Daily rate for Thursday: $203 member/$238 nonmember
Tuesday luncheon only: $80
Why should you attend the PDI? Click here for letter to share with your agency.
Hotel Information
New location!
The Westin Alexandria, 400 Courthouse Square, Alexandria, VA 22314-5700
(703) 253-8600
Room rate: $211 plus tax/night
Room block will be released on March 25, 2015.
Awards
NAPE and the NAPE Education Foundation are soliciting nominations for their annual awards, which will be presented at this year's Professional Development Institute. Nominations will be accepted until January 15, 2015, in the following categories: Diversity in Technology Leadership, Unsung Hero, Rising Star, Lifetime Achievement, Teamwork, Public Policy Leadership Award, and Emerita/Emeritus. Learn more on the awards webpage.
Highlights from 2014 PDI
The program book is available for download. Workshop titles, descriptions, and presentations are available here.
Enjoy looking at the wonderful pictures from the 2014 PDI!
This material is based upon work supported by the National Science Foundation under Grant No. HRD-1203121 and Grant No. DUE-1104163. Any opinions, findings, and conclusions or recommendations expressed in this material are those of the author(s) and do not necessarily reflect the views of the National Science Foundation.