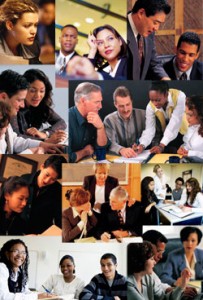 NAPE and the NAPE Education Foundation have compiled hundreds of tools and resources to assist local, state, and national efforts to enable all students to fulfill their potential through equal access to and equity in educational options that lead to the entire spectrum of career opportunities. They can be accessed in two places:
STEM Equity Pipeline™ Virtual Learning Community
The STEM Equity Pipeline website is an open site that provides links to science, technology, engineering, and mathematics (STEM) education resources that promote access, equity, and diversity, including webinars, training modules, professional development, research, curricula, posters, and much more. Visit the website
Resources Section of NAPE Website
NAPE has developed a large and comprehensive database grouped by three categories: Subject Matter (CTE, Nontraditional Populations, Gender and Race Equity, and Workforce Development), Format (Organization, Curriculum, Data, Posters, Programs and Practices, Publication, and Video), and Target Audience (Administrators, Educators, and Guidance Counselors). NAPE Members can search the database using one or all three of these category filters.
Already a NAPE Member? You can access the Resources section of the website by making sure you are logged in at the homepage with your user name/email address and password.
Would You Like to Be a NAPE Member? Learn more about membership and apply.