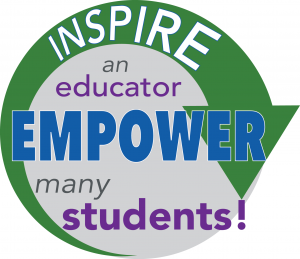 We believe every student deserves an equitable education that prepares them to earn a living wage.
You can help us provide educators with training and resources to prepare every student for a high-skill, high-wage career.

$5 per month impacts 6 students a year
$10 per month impacts 12 students a year
$25 per month impacts 30 students a year
Click here to give a sustaining contribution.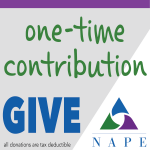 One-time Contribution
$60 impacts 6 students
$120 impacts 12 students
$300 impacts 30 students
$1,000 impacts 100 students
Click here to give a one-time contribution.

Increase the participation and completion of women and girls in STEM-related programs of study
Work with educators to create programs that support single parents and displaced homemakers prepare for high skill, high wage careers
Provide high-quality professional development to educators on educational equity issues regarding gender, race, disability, economic self-sufficiency and English language acquisition
Train teachers to implement effective strategies to address microinequities and bias in their classrooms so every student can succeed
Conduct rigorous research that adds to the collective knowledge about how to eliminate barriers and create opportunities for students pursuing nontraditional careers
Develop tools, resources, and materials for educators to enhance their ability to create schools that support the success of every student

Upon receipt of your donation we will send you a confirmation letter and tax-deduction receipt.
You may also donate by check: Please send check to NAPE Education Foundation, 91 Newport Pike, Suite 302, Gap, PA 17527. If you are donating in honor of another person, please provide contact information for that person so we can send him or her a personalized note.